Your ultimate musical companion from the heart of Salzburg!
Immerse yourself in pure joy and passion as you explore our diverse range of in-app classes for various instruments, unlocking endless possibilities for creative expression.
However, achieving success goes beyond mere curiosity. It necessitates dedicated training, discipline, and the presence of a supportive environment during practise sessions.
At Accento, we understand your unique needs and preferences like no other. Our innovative solution addresses the challenges faced by aspiring musicians, providing personalized support that helps you overcome obstacles and unleash your true potential as a creative force. Say hello to Accento – the perfect answer for all your musical aspirations!
With our tailored approach, we go beyond just being an assistant; we become your partner in your music journey, helping you navigate through challenges, celebrate success and grow as a musician. Join us at Accento - where passion meets discipline, and talent finds its wings to soar high.
Music meets innovative technology
With Accento, we not only foster and motivate the art of practicing, but also cultivate the delight of playing an instrument! Experience unparalleled training progress with our revolutionary system, coupled with an exceptional frequency recognition algorithm, designed to take your game to the next level. Our cutting-edge technology analyzes the music being played and expertly compares it with the piece. The resulting personalized exercises are combined with carefully written lessons from top-tier music educators, leading to a smooth practising experience.
Our exercises are expertly designed to seamlessly integrate with key concepts, ensuring a perfectly coordinated learning journey. Our products offer a versatile range of difficulty levels and musical genres, ensuring that they can be tailored to meet the unique needs of every musician. Benefit from the ultimate level-adapted training without overwhelming yourself with this foolproof method for success.
Discover our cutting-edge music instrument teaching techniques.
Experience the convenience of using Accento on any of your devices, be it a mobile phone, tablet, or PC. Our platform is compatible with all major operating systems, including Android, iOS, OSX, Windows and Linux.

With Accento, the ultimate music companion, you can now practice with ease and efficiency. Our advanced technology listens attentively to every note you play, distinguishing between the right and wrong ones. Discover your areas of opportunity and achieve measurable progress with our cutting-edge solution.

With Accento, you can take your music skills to the next level! Our platform offers personalized exercises tailored to your unique playing style. Say goodbye to repetitive mistakes and hello to a brighter musical future. Our product performs at optimal intervals and with precise repetition sequences.

Accento is the ultimate solution to elevate your playing skills and accelerate your progress towards achieving your goals.
It's more than just a product
Experience a complete learning journey with our app's comprehensive system, featuring diverse levels and an array of musical genres. Discover an extensive selection of genres including pop, rock, classical, jazz, folk, and beyond, catering to all skill levels from novice to expert.
Additionally, our app seamlessly integrates with your personal sheet music collection for a truly personalized experience.
Which instrument sparks your curiosity?
Whether you are interested in playing the guitar, piano, violin, or another instrument, Accento has you covered.
Discover an extensive array of lessons, exercises and practice tools that will empower you to become a master of the basics and elevate your skills to new heights.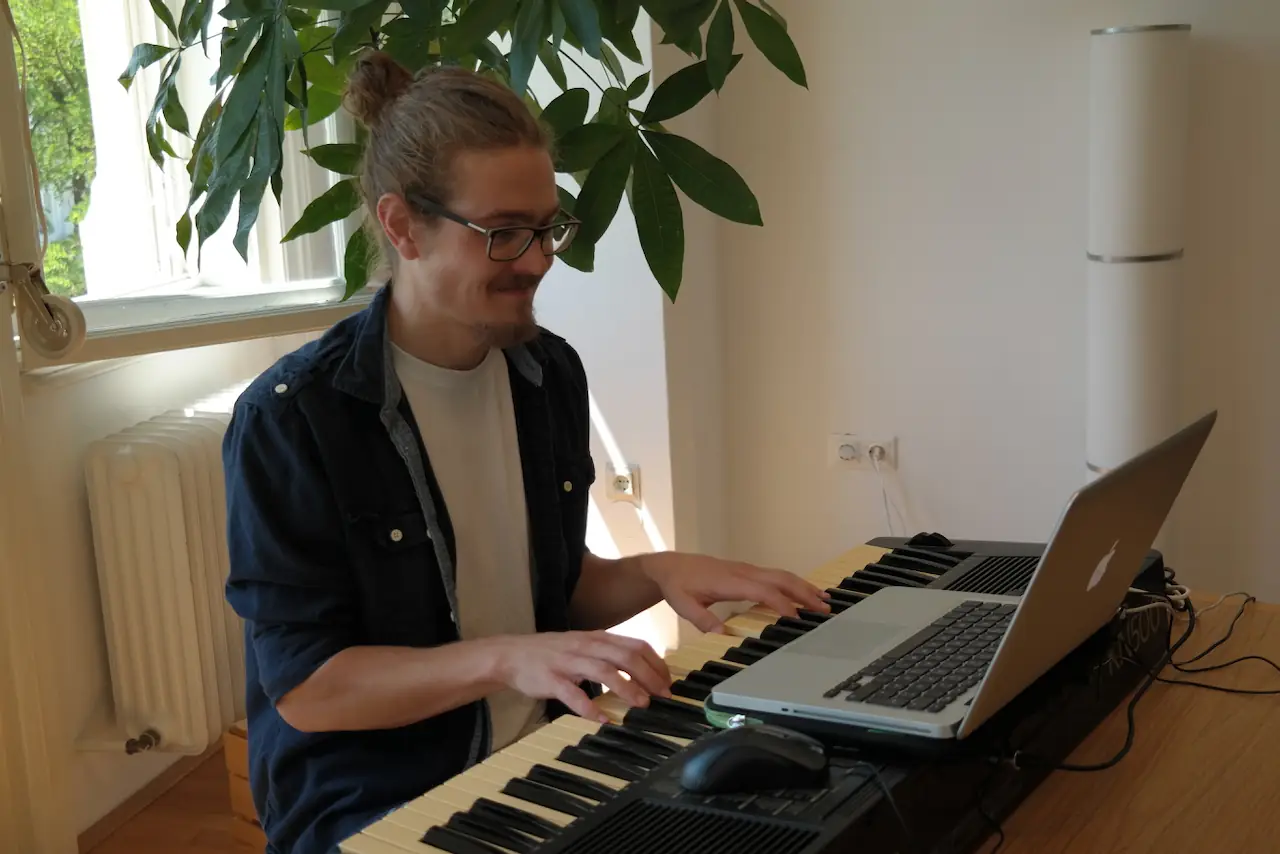 Exciting features await you!
Various exercise modes
Feedback with customizable level of detail
Exercise system to transform mistakes into growth opportunities
Practise routines tailored to your specific needs
What are Accentos features?
When and where can I get Accento?
Hardware and System Requirements for Accento
Subscribe to our newsletter and get notified of important updates, announcements and special offers regarding Accento · Music Assistant.